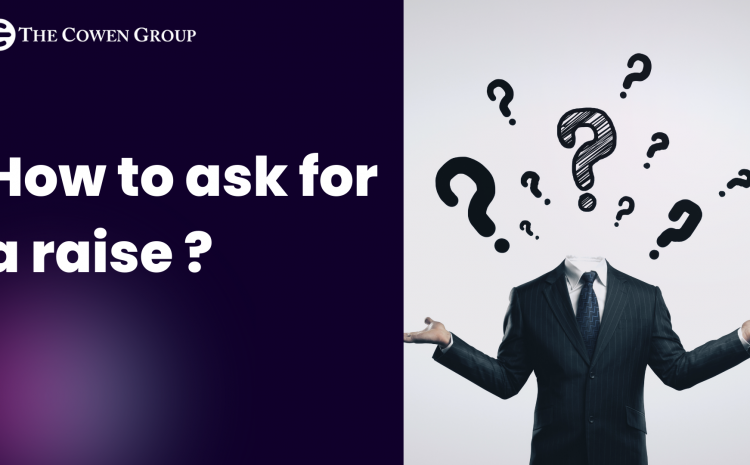 Proven Strategies for Securing the Raise You Deserve
As a seasoned professional in the business of law, you understand that advancing your career requires top-level strategy as well as execution. It's not just about performance; it's about how you manage up.
One key part of this process is making sure you are compensated fairly for your contributions. Here are the key steps to securing the raise you rightly deserve…
Begin the Process Early: Planning is crucial. Start preparing for your raise request at least four to six months in advance. This provides ample opportunity for you to enhance your visibility within the firm, showcase your unique skills, and solidify your reputation as a valuable asset.
Track Your Accomplishments: Maintain a comprehensive record of your achievements. Highlight the ways in which your work has driven tangible results, reduced cost or improved processes. Evidence matters, as we all know.
Seek Advice from Your Core Four: Reach out to your trusted circle of colleagues or mentors—your Core Four—for their insights on your approach and talking points. Draw from their experiences and successful strategies, and integrate their advice into your plan.
Showcase Your Value: Demonstrate to the firm and your manager the unique value you bring. Remember, you are not just an employee; you are an integral part of the organization and your contributions should unequivocally drive its success.
Garner Internal Support: Identify 2-3 sponsors within the organization who are willing to endorse your work and vouch for your value. Their backing can give your case a significant boost.
Choose the Right Moment: Ensure you have a robust case before broaching the subject of your raise. In addition, don't step forward during a crisis in your business or personal upheaval in the life of anyone who needs to support your request.
Securing a raise is not simply a matter of asking for one; it's about affirmatively demonstrating your worth to the organization. Begin early, document thoroughly and advocate for yourself with calm confidence. You're not merely requesting a pay increase; you're demonstrating your indispensable value to the company.
Here's to your continued success and advancement in your career.
All my best,
David