Leaders 2 Know:
Elevating Careers, Inspiring Diversity, and Driving Inclusion
The Cowen Group is thrilled to unveil its latest initiative, a transformative platform known as Leaders 2 Know. With a steadfast commitment to fostering growth and advancement, this newly launched group is poised to revolutionize the way professionals navigate their career journeys.
At Leaders 2 Know, our mission is simple yet profound: to elevate and accelerate the careers of individuals, equipping them with the tools, knowledge, and resources necessary to thrive in an ever-evolving professional landscape. We firmly believe that the path to success lies in cultivating a diverse and inclusive community, where everyone's unique perspectives are not only respected but celebrated.
Diversity and inclusion form the bedrock of our vision, driving every aspect of our program. We recognize the vital importance of embracing individuals from all walks of life, irrespective of their gender, race, ethnicity, age, or background. By providing a safe and empowering space, Leaders 2 Know aims to break down barriers, dismantle biases, and unlock the full potential of every professional.
With a wide array of tailored resources, mentorship programs, networking opportunities, and industry insights, Leaders 2 Know is committed to empowering its members to navigate their professional journeys with confidence and purpose. We firmly believe that by harnessing the collective wisdom and experience of our community, we can create a ripple effect of positive change that extends far beyond individual success.
Whether you are a budding professional seeking guidance or a seasoned leader looking to make a significant impact, Leaders 2 Know welcomes you with open arms. Together, we will forge a path from now to next, fostering an ecosystem where excellence, diversity, and inclusion go hand in hand.
Join us in this transformative journey as we embark on a mission to unlock potential, inspire innovation, and shape the leaders of tomorrow. Together, we will redefine what it means to succeed and leave a lasting legacy of inclusivity in the professional world. The future is bright, and at Leaders 2 Know, we are ready to illuminate your path towards success.
DEIB is a critical concept that can transform the way we live and work. By embracing diversity, equity, inclusion, and belonging, we can create a culture of respect, empathy, and understanding where everyone feels valued and included. This is a working model which will continue to evolve.
So, what does DEIB mean?
Diversity: This refers to the range of differences that exist among people, including but not limited to race, ethnicity, gender, sexual orientation, age, ability, religion, socioeconomic status, and more. Embracing diversity means recognizing and celebrating these differences and acknowledging the unique perspectives and experiences that each person brings to the table.
Equity: Equity means giving everyone what they need to succeed. It's about acknowledging that some people face systemic barriers that prevent them from achieving their full potential and working to remove those barriers. Equity means providing the necessary resources and support to help everyone thrive.
Inclusion: Inclusion means creating a sense of belonging for everyone. It's about fostering an environment where everyone feels welcome, valued, and respected. It means creating opportunities for everyone to participate and contribute, regardless of their background or identity.
Belonging: Belonging means feeling like you are a part of something. It's about creating a sense of community and connection where everyone feels like they belong. Belonging means creating a space where everyone can bring their full selves to work and feel accepted for who they are
Director of Legal Operations and Administration, Office of the General Counsel at Pacific Gas and Electric Company
Senior Legal and Business Operations Manager at Uber 
Director Legal Innovation at Citi
Legal Operations Director at CoverMyMeds
Senior Director of Infrastructure and Technical Support Services at Vinson & Elkins
VP, Legal Discovery Technology Strategy and Innovation Program Manager at JPMorgan Chase & Co.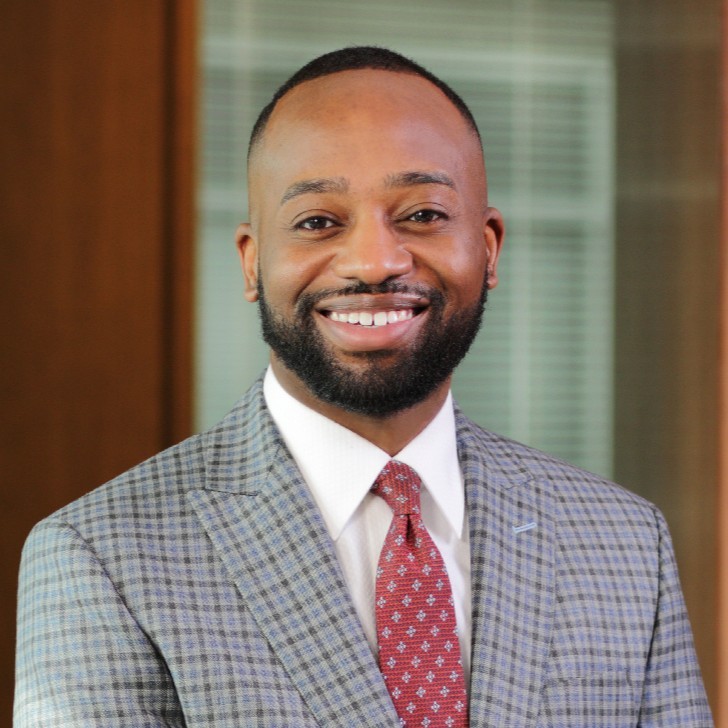 Partner in Business & Tort Litigation at Jones Day
Director of Legal Operations at argenx